MegaMillions
Mega Millions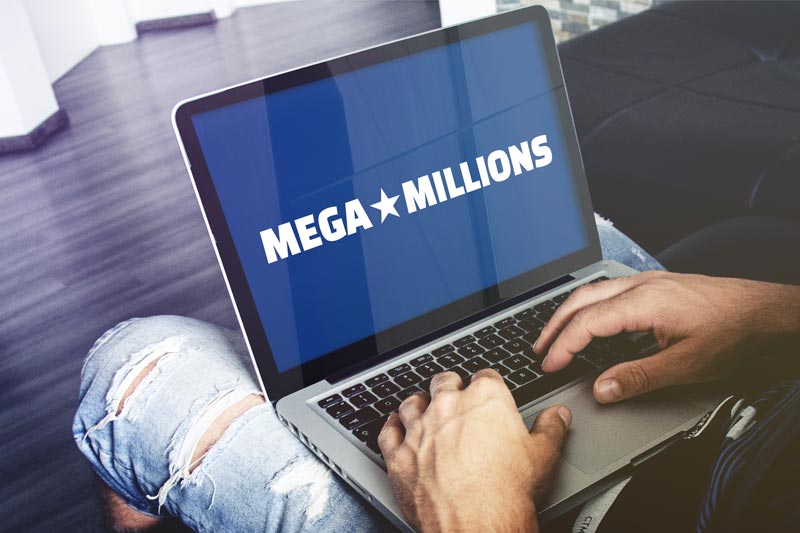 Mega Millions is one of the most widely played lotteries in the US and offers players the opportunity to win jackpots worth hundreds of millions of dollars. All the neighboring states to Mississippi offer Mega Millions, and it was finally announced that tickets will go on sale in Mississippi on January 30th 2020.
Tickets cost $2 and you can add the Megaplier for the chance to multiply non-jackpot prizes by up to five times their starting value. Draws take place every Tuesday and Friday at 11:00pm EST (10:00pm CST).
How to Play Mega Millions In Mississippi
For regular players it will be a long but exciting wait until January 30th for when tickets will be available to buy in Mississippi. In the meantime, you can play Mega Millions by buying a ticket in any of the neighbouring states that already offer it. Just remember that you can only claim prizes in the state in which you bought your ticket.
If you are dead set on playing Mega Millions and have travelled to a different state to play, visit a licensed lottery retailer and pick up a playslip. Select five numbers between 1 and 70 and then one additional Mega Ball number between 1 and 25. You have the option of either choosing your own numbers or selecting a Quick Pick to have a random set of numbers generated for you. The game costs the same to play in either instance. The objective of Mega Millions is to match as many of your chosen numbers with those drawn in the lottery.
The deadline for ticket sales depends on where you buy your ticket. In Louisiana, the ticket cut-off time is 9:00pm CST on the day of each draw, and in Tennessee and Arkansas it is 9:45pm CST. Any tickets bought after these times will not be valid for that night's draw and will instead be valid for the next one. There is no deadline for buying tickets on non-draw days.
Prizes and Odds
Because Mega Millions can't be played in Mississippi yet, residents are missing out on potentially huge prizes twice a week. There are nine standard prize divisions available in Mega Millions, starting from $2 for matching the Mega Ball only, all the way up to the jackpot, which is won by matching all five main numbers plus the Mega Ball. The jackpot starts at $40 million and rolls over if it is not won in any given draw. As there is no cap in place, the jackpot can quickly reach hundreds of millions of dollars.
The odds of winning the Mega Millions jackpot are 1 in 302,575,350, while the overall odds of winning any prize are 1 in 24. The table below shows the prizes you can win and the odds of each.
Numbers Matched
Prize
Odds of winning
5 + Mega Ball
Jackpot
1 in 302,575,350
5
$1 million
1 in 12,607,306
4 + Mega Ball
$10,000
1 in 931,001
4
$500
1 in 38,792
3 + Mega Ball
$200
1 in 14,547
3
$10
1 in 606
2 + Mega Ball
$10
1 in 693
1 + Mega Ball
$4
1 in 89
Mega Ball Only
$2
1 in 37
Overall odds of winning: 1 in 24
Megaplier Prizes
You can opt in to play the Megaplier for the chance to multiply any non-jackpot prizes you win by 2x, 3x, 4x, or 5x their starting value. It costs an extra $1 and can only be played if you have entered the main Mega Millions draw. If you want to play the Megaplier, just select the option on your playslip when you purchase your ticket.
On the night of each draw, a Megaplier number between 2 and 5 will be drawn. All non-jackpot prizes won by players who opted in to the Megaplier will be multiplied by this number. The table below shows the odds of each Megaplier number appearing, as well as how much you can win once the multiplier has been applied.
Numbers
Matched
Standard Prize


Without Megaplier

2x


(1 in 3)

3x


(1 in 2.5)

4x


(1 in 5)

5x


(1 in 15)

5 + Mega Ball
Jackpot
Jackpot
Jackpot
Jackpot
Jackpot
5
$1 million
$2 million
$3 million
$4 million
$5 million
4 + Mega Ball
$10,000
$20,000
$30,000
$40,000
$50,000
4
$500
$1,000
$1,500
$2,000
$2,500
3 + Mega Ball
$200
$400
$600
$800
$1,000
3
$10
$20
$30
$40
$50
2 + Mega Ball
$10
$20
$30
$40
$50
1 + Mega Ball
$4
$8
$12
$16
$20
Mega Ball Only
$2
$4
$6
$8
$10
Just the Jackpot
If you're only interested in winning the Mega Millions jackpot, then Just the Jackpot is the way to play. You can pay a discounted price of $3 for two Mega Millions Quick Picks (which would normally cost $4) to have a go at winning the top prize only. You will not be eligible to win any other prizes when playing Just the Jackpot.